Coding Art - Mathieu Henri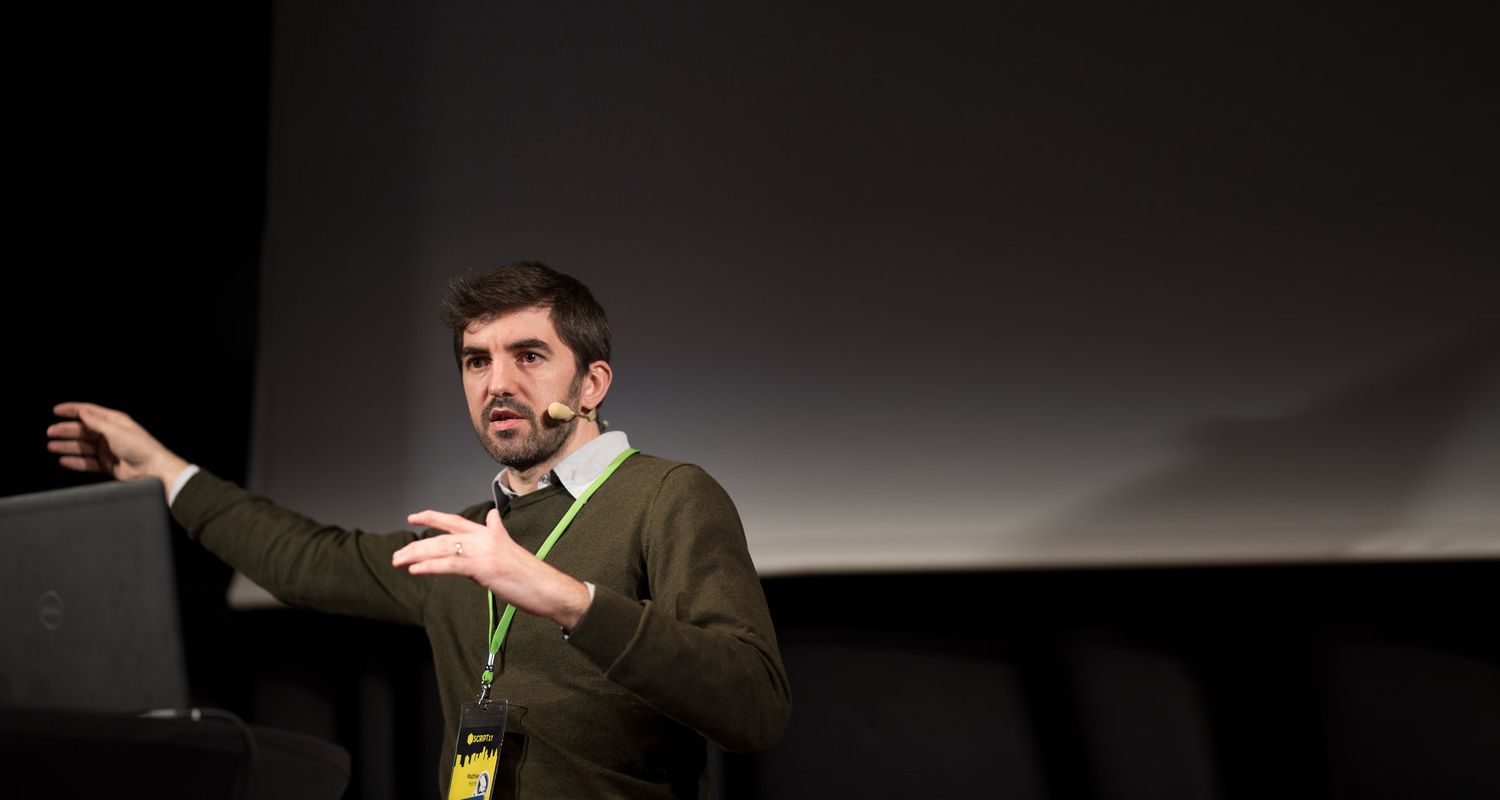 When working on the Script'17 line-up, we knew that we wanted to have something completely different before we go into the afterparty. A secret tip brought us to Mathieu, and after a few looks at his work, we knew: This is what we need!
Mathieu immediately got us with his kind, well-spirited nature, his devoted love for his wife and daughter and the friendly way how he communicated. On stage, he proved himself to be a wizard of web technologies, pulling numbers out of the air, and conjuring incredible audio-visual results.
The perfect ending for our conference, and a show that was cheered and applauded at!
Coding ⬢ Art
The web platform is a wonderful playground of artistic and technical expression. The artists of the web often release amazing creations. As developers we can use a powerful language to bring our ideas to life.
This talk will touch on creative coding, the demoscene, a range of optimisation techniques and the creative mindset. Then we will code a little Audio-Visual demo together.
I hope this will inspire new JavaScript artists and bring a dash of creativity to your every day problem solving.
Video
Mathieu's video is a little different compared to the others, as we were not able to record his screen. Our camera operator Christoph tried his best to still capture every important moment. Despite the technical difficulties, Mathieu's show is one of a kind, enjoy!
Or watch it directly on YouTube
Slides
For slides, follow this link.
About Mathieu Henri
Mathieu 'p01' Henri is a JavaScript developer at Microsoft in Oslo, Norway, and worked on the Opera browser for many years.
At night he is a creative coder & demoscene artist specialized in real time audio visual animations in a few hundred bytes for the web platform, PC and Atari ST computers.
Mathieu on the web